EIT Climate-KIC conference: Innovating the plastics value chain
Are you looking for exciting innovations and new partners to work with in the new decade? Join the EIT Climate-KIC community at the conference in Amsterdam!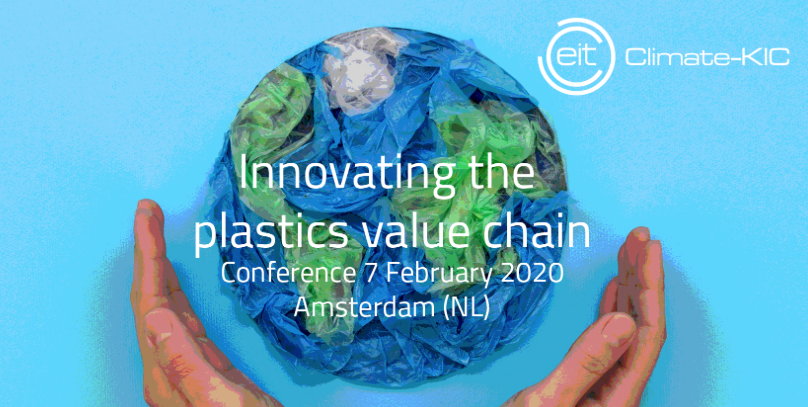 What to expect
On 7 February 2020, eCircular and the Climate-KIC host the conference "Innovating the Plastics Value Chain" with the aim to create systemic solutions to plastic pollution. 
EIT Climate-KIC is actively developing a portfolio for action on plastic waste prevention and working with multiple partners to develop disruptive technologies along the plastics value chain and upscale solutions across the European market. 
In order to increase impact, exchange among sectors is required. The event will bring together selected representatives from industries, start-ups, academia and government to foster the dialogue and co-design solutions to increase plastics circularity. 
Agenda
09:00 Registration
09:30 Introduction to co-designing the plastics value chain
10:00 Participant speed-dating 
12:00 Lunch
13:00 Interactive workshop: Identifying barriers to plastics circularity
14:30 Break
15:00 Interactive workshop: Overcoming barriers to plastics circularity
16:30 Defining next steps
17:00 Drinks
How to sign-up
If you're interested in participating in the conference and contribute to systems innovation, register now!
You can find more information here. If you have any further questions, please contact the C-KIC Communications Manager Marjon Eijpe.